Cambodia's First International Film Festival: CAMBOFEST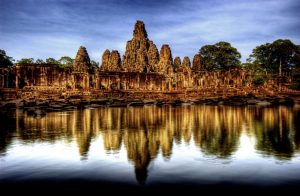 Cambofest Cambodia film festival, known fully as CamboFest: Film and Video Festival of Cambodia, is the first internationally recognized film festival to take place in Cambodia since the end of the Khmer Rouge era.  Established in 2007/2550, CamboFest's pioneering efforts encouraged the startup of a number of other film festivals in Cambodia, and the ASEAN (SE Asia) region.
CamboFest was established in 2007 (2550 Buddhist calendar), and is the first international movie festival in Cambodia. Upon its launch, the event became the first regular international movie event to take place in Cambodia since the Khmer Rouge era.
The festival has since paved the way for numerous other Cambodian and Cambodia-themed film festival events which followed.