The pioneering CamboFest (cambofest.com) Film and Video Festival of Cambodia was the 1st Internationally recognized film festival to take place in Cambodia since the end of the Khmer Rouge regime.
Find out more about CamboFest in the 'About CamboFest' section, here.
Below are more archived photos, schedules, and other items from the very first CamboFest event back in 2007. (Post 2 of 2)
Venues for the 1st edition of CamboFest (2007) included Meta House and the Sala Art Space by the riverside. A third, 'Mystery' venue was held in reserve as a backup, and was utilized for gathering and partying mainly. This handy map was included on the website to help orient visitors.
Filmmaker badge used in the 2007 CamboFest event; this pass belonged to local Jazz musician, Arijan Jansonius, who provided the score for one of the participating films.
CamboFest Coordinator Vuth was a long time fixer and associate of Camerado Media, producer of the CamboFest; he was one of the very first Cambodians festival founder Jason Rosette met when he arrived in Phnom Penh in 2005 (*Vuth was a moto taxi driver, initially). Vuth was active with most Camerado projects, and also appears in the impromptu rockumentary, 'Vuth Learns to Rock'
A4 flyer announcing the 2007 edition of the CamboFest Cambodia Film Festival. Budget was extremely limited for the volunteer-driven, grass roots event, and posters were printed on demand to conserve cash (and ink!)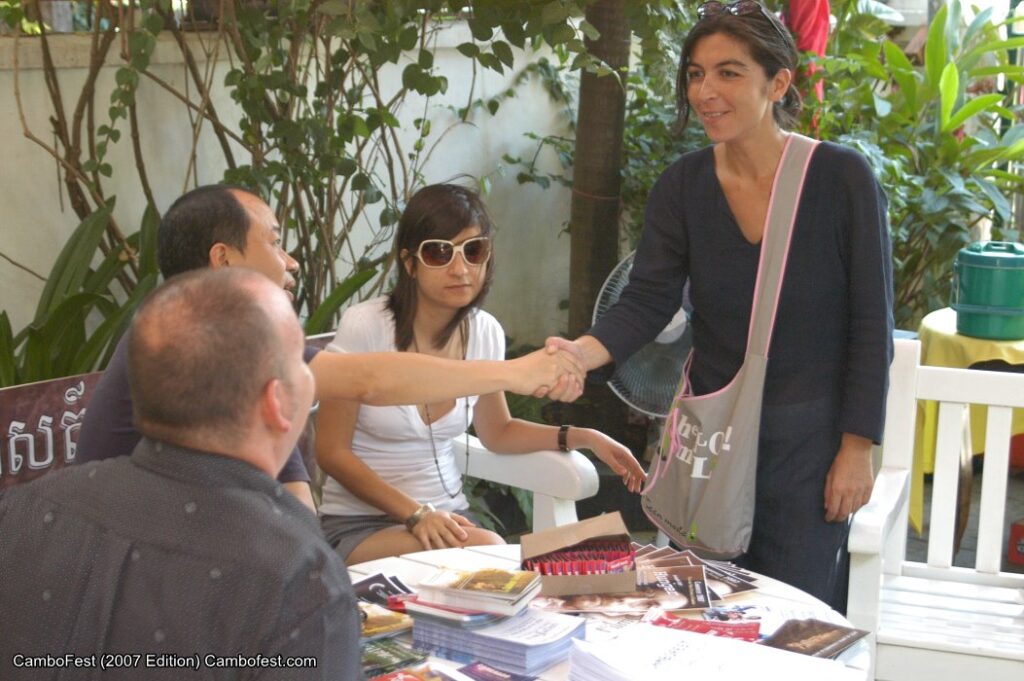 Guests are greeted at CamboFest, 1st Edition in Phnom Penh, Cambodia (2007). Two venues – the Meta House and the Sala Art Space – ran simultaneously, but alternated screening blocks on different days so fans and visitors could try to catch all the movies.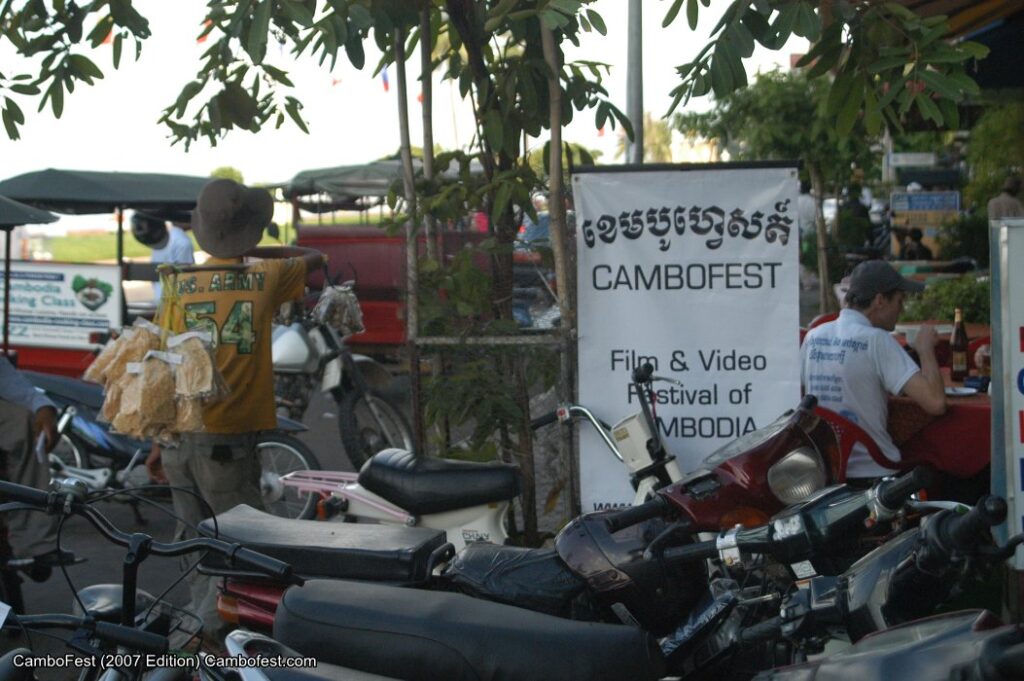 Exterior venue sign for CamboFest among motos and bicycles along the riverside, Phnom Penh, near the Sala Art Space venue.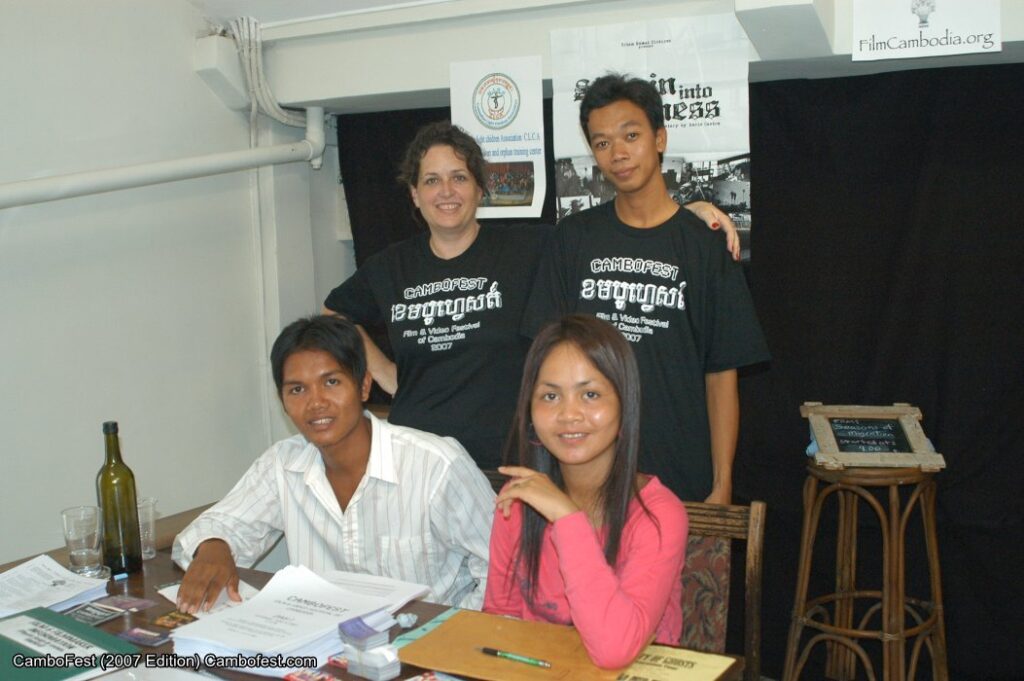 Volunteers at the upstairs riverside venue (Sala Art Space) at the 1st edition of CamboFest, Cambodia Film Festival in 2007.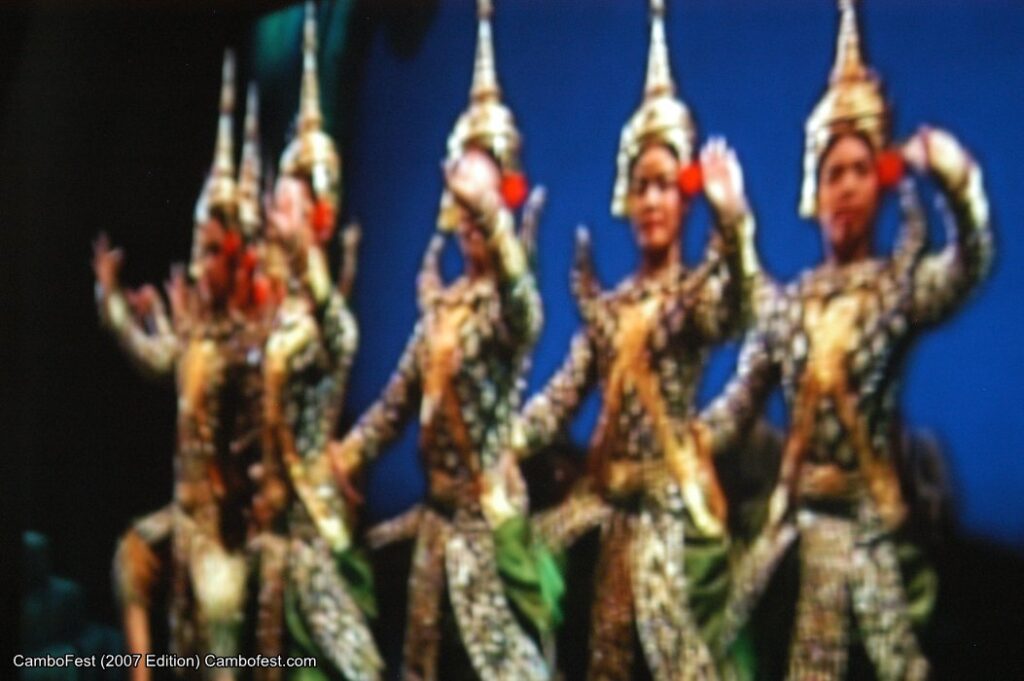 Shot of the screen as the documentary, 'Seasons of Migration' plays at Sala Art Space at CamboFest, 1st Edition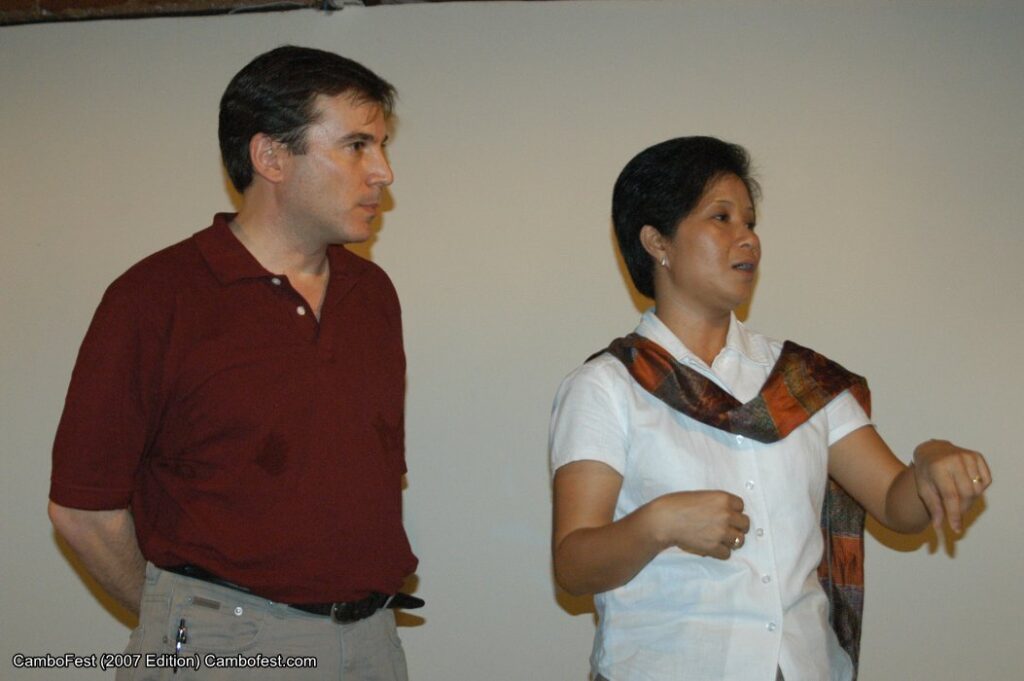 Sophiline Cheam Shapiro and John Shapiro discuss the film, 'Seasons of Migration' at the 2007 CamboFest, Cambodia Film Festival
Filmmaker Greg Cahill ('The Golden Voice') attended from Los Angeles to introduce his film to an eager crowd at its Cambodian premiere at CamboFest Film Festival.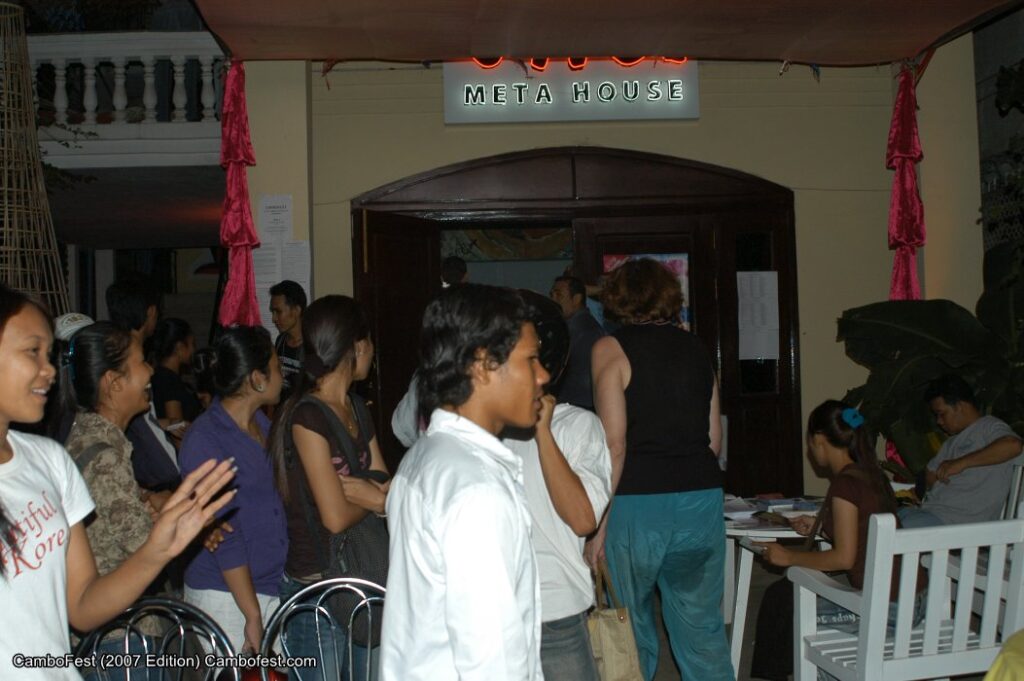 Crowds gather to see the local Cambodian and Cambodian themed films showcase at the 1st Edition of the CamboFest Film Festival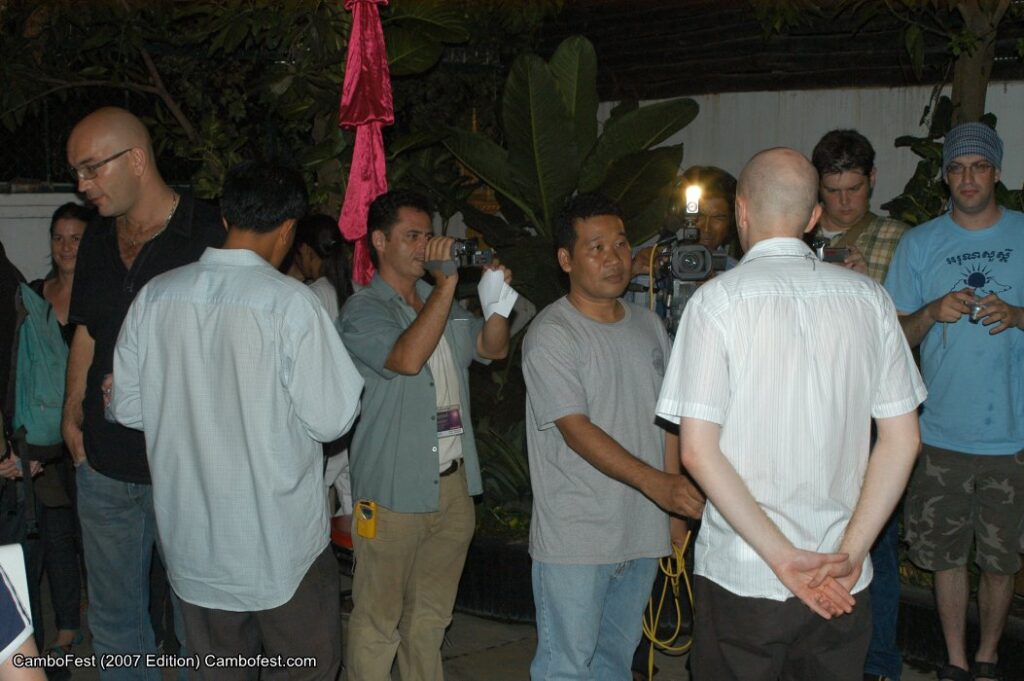 Local press interviews filmmaker Greg Cahill ('The Golden Voice) at the 2007 Edition of CamboFest Film Festival
More Pix and Video from CamboFest: Film and Video Festival of Cambodia – 1st (2007) Edition, Coming Soon